Τhere are several different options if you want to see the sea from the deck of a boat. Perhaps you want to captain a ship for hire or you want to leave the navigation to someone else, cruising can be just a short trip or day long adventure. Check out some of the links we recommend:

Phoebus Cruises
Starting from Mykonos with our luxury M/S Phoebus to live memorable moments. In Phoebus, we offer all the comforts with excellent facilities to meet the requirements of even the most demanding traveler. In extraordinary elegance and unique beauty ship, you can live a unique experience by organizing your own event just like you imagined! Travelling in time's water. A magical experience. A journey that begins in yesterday, waves in today and attaches to tomorrow. A thrilling narration in the unpredictable sea world and the uniqueness of the moment. A route capable to put under spell even the most demanding traveler. M/S Phoebus is not a simple ship. it Is about a delicate creation whose aspect wakes sensations and gives life to fantasy. With M/S Phoebus you enjoy every single moment. Phoebus' crew guarantees that nothing will be less than you have imagined! The routes of your choice and sail tours at selected Mykonos beach locations with swim, A day trip around Mykonos. Escapes to the nearby island of Rhenia, Delos, Tinos & Paros.
info@phoebus.gr
+30 22890 24970
+30 6944 148221
Aegean Ventures

Aegean Ventures was created in 2005 and has been active in the field of daily cruise excursions, successfully organizing numerous trips and events with thousands of satisfied customers.
Our family enterprise owns 3 hand-made traditional boats designed especially for the Cycladic weather, in accordance to strict security regulations.
Our goal is to offer quality, to demonstrate our local traditions and the hospitality of the Greek Seaman. What we aim for is to treat visitors first as friends and then as customers while maintaining the ideals and the culture of the genuine Cyclades islander.
Being a captain in our family is not a job but a tradition holding for three generations and lives on thanks to our passion and our love for the sea.
Costa Costa Rent A Boat
Be the captain! Discover the best of Mykonos in your own way! Create your own trip around the secret or famous beaches of Mykonos, Rhenia, Delos! All you need is yourself and your friends– up to six people per vessel! The vessels: the newest (May 2017), the largest (4.90 m), the strongest (Mercury 30hp and 4hp) and at the best rate!
With a GPS tracking system, and many amenities– mini fridge, nice pillows, sun tent, radio, mobile telephone and much more. If required, our captain will be with you!
SET SAIL MYKONOS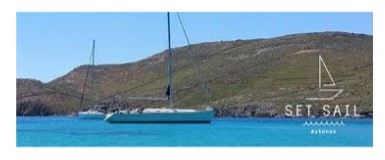 Set Sail Mykonos is highly qualified, with years of experience in the Greek waters; they are our home. Over the last decades, the business has included yacht chartering, import and export of vessels, as well as a sailing school that offers Open Water Sailing Certification.
After taking part in numerous yacht races and endless recreational sailing trips with friends and family, the owners decided to share this unique experience with customers. Having settled in Mykonos, one of the world's most renowned islands, you will be introduced to the astonishingly clear, glittering waters, salty breeze and sandy beaches stretching over many kilometers. All this while you enjoy the magical experience of sailing.
Mykonos On Board

Artemis and the Mykonos on Board sailing team offers organized private and semi-private day tours around Mykonos and the nearby islands of Delos and Rhenia.
Yacht charters are provided around Cyclades islands. The goal is to give to guests a memorable trip, enjoy Greek gastronomy, feel the Greek hospitality (it really does exist) and experience one of the most beautiful seas in the world, the Aegean! Friendly service, professionalism and safety are priorities! Smiles, happy people, light, sun, sails and gorgeous turquoise waters are some the images that will captivate you on our yachts! Each island is revealed by showing their fantastic deserted beaches, where you can snorkel, swim, explore or just relax in the sun. Artemis can tailor a trip for every circumstance, like a wedding on board, a full moon sea safari, or organize a special tour for an anniversary. There is also the option of a shared tour called "friends for a day" where you can share the boat with another group. Every day we challenge our limits, and guests certainly seem to appreciate our efforts. We have guests from all over the world that expect to have a great time and a unique opportunity. This is why we keep cost under control and offer the most luxurious services available, value for money! Honestly and responsibly, Artemis, and his Mykonos on Board sailing team will offer you an unforgettable holiday around Mykonos and the Greek Islands!
So, let's go sailing!

Mykonos Cruises offers you an exclusive boat charter experience in one of the most famous worldwide holiday destinations! Either you want a couples only magic sunset or an unforgettable day to offer to your friends and family our cruise boats are certain to accommodate even your most demanding request!
Cruises are tailor made to suit exactly to your needs. By the hour, half day, full day or island hopping.
Whether you just want to spend the day relaxing, exploring the famous archaeological site of Delos island, socializing with your friends and family, or enjoy the clear crystal waters in more than 20 of the most famous or well-hidden sandy shores, our regular shared cruises are ideal for everyone!
Mykonos Cruises has the professionalism and the know how to make your cruise into an unforgettable experience. We will offer you a memorable birthday party, make your dreams come true at your bachelor party, or we can even add some "magic" while proposing to your "other half". We organize a wide range of special events by adding the element of perfection to your day.
Mykonos Bare Boats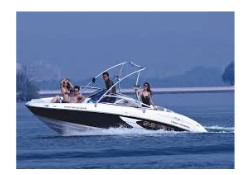 Hiring a self-driving boat is a fabulous way for everyone to experience the treasures of Mykonos. Our boats are easy to drive and especially designed for families, couples and groups for snorkeling, fishing, swimming and sightseeing. They are 4.80 meters long (16 feet) with 30hp Mercury engines and can take from 1 to 6 persons. Your safety is very important for us and so all safety equipment is provided in the cost of your hire. Instructions on the safe use of the boat, maps and information about where to go what to do are provided to all our future captains in order to be ready to cruise. A 15 minute obligatory training session is required and you are ready to go and discover your own hidden secret beaches.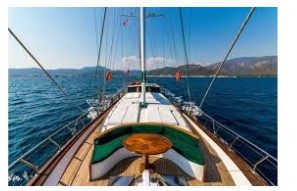 12 different vessels of varying capacity and size can offer memorable tours by sea of: Ancient Delos &Rhenia islands tour, North beaches of Mykonos, South beaches of Mykonos, Koufonisia& Small Cyclades tour, Paros & Antiparos tour
More than 20 years of experience at Mykonos Yachting

Our marine tourism business set off its activities in the early 90's by DimitrisZafeiropoulos of the WaterAction Sports School, based at Agrari Beach, Mykonos. Zafeiropoulos is the Founder and the Owner of Mykonos Yachting. Certified as a Water Sports' Trainer, he was involved in the water sports and the diving field for many years. During this period he charted small vessels to those eager to know the wild and unknown beauty of Mykonos Island. As a skipper, he was the one to introduce the yet to be discovered Mykonos to many visitors of the island. The feedback he received providing this service was enthusiasm and excitement. This motivated him to design and build a yacht that could host more guests.
So the glassbottom Discovery, a yacht with 10 square meters of glass at the bottom of her salon came to be. Glassbottom Discovery is unique, that not only because the ship can host up to 80 people, but the vessel is built according to the standards and the comfort that a yacht can provide. Furthermore, the yacht can cruise close to the shore so that everyone on board can admire the surrounding view and the unspeakable treasures of the coasts of Mykonos and the nearby Cycladic islands.
Since then, the growing demand for additional and tailor-made services made imperative the expansion of Mykonos Yachting fleet. Mykonos Yachting owns 9 yachts, all of them in perfect condition and available 24 hours in Mykonos island.
Mykonos Dolphin Cruises

Dolphin Navigation Yacht Cruises represents the optimal sailing experience. We offer cruises around Mykonos and the surrounding Greek Islands. If you are looking for the leading company in yacht cruises your guaranteed choice is Dolphin Navigation N.E.PA. We offer Mykonos daytime and sunset cruises, on our luxury motor or Sailing Yacht, which are the best sailing vessels of their class. These magnificent, high performance sailing vessels, with their own captain and crew, offer personalized cruises around the beautiful island of Mykonos, for you, your family and friends, giving you the chance to explore the beautiful island of Mykonos and the surrounding Greek islands, in the hypnotizing deep blue waters of the Aegean and Eastern Mediterranean Sea. Our crew, who is fully knowledgeable is at your disposal to suggest and organize an excellent itinerary. Our passion and common goal, is the high quality and our exclusive services for our clients. We guarantee a fantastic day in a relaxed atmosphere and We promise to offer you unique yachting experience. We are looking forward to welcome you on board.
Mykonos Gold

Mykonos Gold is the leading Real Estate & Yachting Company in Mykonos. The finest luxury villas and yachts, are now at your disposal. With a collection of carefully vetted luxury villa rentals, Mykonos Gold is able to provide quality accommodation and guarantee you a bespoke vacation. In Mykonos Gold you will find only the best Mykonos villas and luxury yacht charters in Greece and Mediterranean.
Mykonos Yacht Day Charter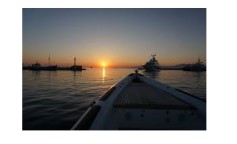 The island of Mykonos has come to be the most well-known of all of the Cyclades Islands, because of its magnificent all-natural beauty, rich cultural history and cosmopolitan character. Islands Greece travel is absolutely worth it. If you decide on these destinations you will delight in visiting excellent picturesque little villages, archeological sites, you will notice nice beaches and ports, clear beautiful waters for nice anchorages! Greek holidays can provide all this. When you search for the ideal summer holiday, you should think about the essence of your journey. If you're arranging a sailing vacation, you should think about chartering in Mykonos.
MYKONOS YACHT TOUR & MYKONOS BOAT TRIPS
It is possible to observe the most significant places in Mykonos in 1 day even though Mykonos has several issues to do to get a weeklong vacation. This can be quite a regular instance really, particularly for visitors that are coming from additional isles or a day excursion to the island on a cruise.
The first action to take after you get off the tour-boat or the cruise liner is head this wonderful spot with the warm feeling and the maze roads, to Mykonos City. The Mykonos boat trips usually start from the Port of Mykonos, which can be really few steps from the center of town. When you make it, simply take a stroll around this delightful area and wander away among made trails, bloomed lawns with little pieces, souvenir stores and bougainvilleas. The township gets more active at nighttime when many people are returning therefor nightclubs and the pubs, yet it's also a fine spot also in daylight.
Ensure you are brought by your measures to the delightful quarter of Tiny Venice, a beachfront spot with colorful homes right by the beachfront and balconies. That is the many scenic place in Mykonos. An uphill trail from Small Venice prospects to the famous refurbished, windmills over town and providing excellent see to the Aegean Marine. The Windmills as well as tiny Venice may also be the greatest sundown places on the island, which will be why they bring lots of visitors that moment.
Our goal will be to treat you like Kings and Queens, to show you hidden gems across the Aegean, to serve you delicious local flavors, to make you just a little bit intoxicated with our fruity beverages as well as our hospitality. We provide private yacht charters in Mykonos Greece combined with exceptional service by our well-trained crew, delivering the significance of Greek hospitality.
Indulge yourselves with a day cruise, a sunset charter, a weekly yacht charter or make your perfect-customized boat rental.
Mykonos basks in the organization of its nearby desert islets in the midst of the Aegean and is one of the most famous Greek islands. Between its steep coasts to the south stretch lovely beaches with clean sand, green-blue waters and distinctive charm. The island is dotted with sandy coves, white washed chapels, windmills and dazzling white cuboid houses with a symbol of the scenic Aegean and also its central town capital of Chora the centre of one of the most well-known cosmopolitan vacation spots in Greece.
Find a table on the waterfront and bask in the serenity of sunset over a picturesque harbor, swim in the clear crystal waters, dine, shop or explore: the chances in Mykonos are never-ending!
Comments
comments