Mykonos offers its visitors a variety of activities for fun in the water, on the water and under..
So, you have managed to make it to Mykonos-one of the world's most beautiful destinations surrounded by crystal waters in every shade of blue one can imagine. A rural landscape with scattered mountains that stand bare against clear blue skies. But now that you have arrived in this place that seems closer to a fairy tale than reality, how will you spend your time? There is no question that a spot on the water will be your number one destination. But there is more to do than stretch out in the sun, catch a few rays and waves and enjoy a seaside meal.
Mykonos offers its visitors a variety of activities for fun in the water, on the water and under the water. Kayaking, diving, snorkeling, sailing, airboarding, kiting are but a few of the many options to keep you active when it comes to water. And if you're a land lover, there are plenty of ways to see the countryside of Mykonos too. Horse riding as well as bike tours are available. Have a look below at all the possibilities you will have to create some unforgettable Mykonos memories!
Overland Activities In Mykonos
The sea surrounding Mykonos with its crystal waters and unique beaches is certainly one of the big draws to the island, but there is much to see on the land as well. There are two great ways to explore the island's rugged beauty-with a self-propelled vehicle or with a4 legged friend. Organized bike tours and horseback riding are two natural, eco-friendly ways to get to know the "wild side" of the Mykonos landscape.
http://www.mykonoshorse.com/
Horseland: Mykonos Horse Riding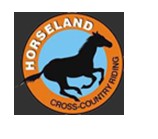 Horselandoffesr you a memorable and safe riding experience. Clients have the opportunity to discover and live through unique, breath-taking moments on the island. Natural landscapes of singular beauty are approached with respect to each rider's specific needs.The tour on horseback is an initiation to the distinctive Cycladic environment, as well as to the indigenous wild life. Horseland accommodates rescue animals. Horseland is fully insured and provides all necessary safety equipment for a pleasurable ride. Transportation to and from the client's accommodation is provided with a Land Rover or a limo Rover.
Fokos beach.
A ride, starting from the stables in AnoMera following a lake trail and water reservoir leading to Fokos beach and back to the stables.Don't forget to bring your camera with you. We'll help you keep this experience for ever.
Ftelia's option
If you don't want to ride but you really want beautiful photos with our horses next to the sea, take your couple / love / friend / partner and come at Ftelia Beach.
mykonoshorseland@hotmail.com
+30 6945 778 962
http://www.mykonosvioma.gr/bicycle-tours.html
Yummy Pedals Bicycle Tours
Yummy Pedals provides guided bicycle tours across the unknown parts of the island, in rural Mykonos and the splendid beaches of the area. Trails are designed to suit every level of physical ability, geared specifically for the participant. Breathtaking, beautiful, and surprising vistas can be enjoyed while riding past farms, abandoned houses and the old mines. The bike tour takes advantages of peaceful, secluded beaches, to take a swim and get refreshed by homemade lemonade and treats.
mykonosvioma@gmail.com
+30 22890 71 883, +30 6974 120069
Water Sports in Mykonos
Mykonos is long renowned for wind and water. Home to the most beautiful pools of aqua in the Aegean, why would you not want to jump in and feel the wonderful liquid hug? Some types prefer above the surface—harnessing the power of the famous wind of Mykonos, others below the surface. Whether you want to dive, kitesurf, windsurf, waterski, jet ski, flyboarding, parasailing or tube about the island, there are plenty of choices for both the novice and expert.
http://www.mykonoskayak.com/
Mykonos Kayaking
Mykonos Kayaking offers activity day trips that allow you to see some of the most fabulous vistas and discover tucked away sights, along the turquoise coast. You will have the opportunity to experience the natural beauty and local life by getting off the beaten track to discover with us the hidden gems of Mykonos in an eco-friendly manner.
info@mykonoskayak.com
+30 6942 434242
http://www.godivemykonos.com/
GoDive Mykonos Diving Resort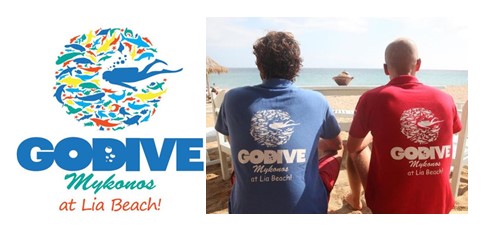 GoDive Mykonos Diving Resort, is a friendly, professional PADI Dive Resort in Mykonos island. Experienced instructors, speaking a variety of languages, guide students in scuba diving, snorkeling and boat trips to the crystal clear waters and scenic dive sites of the Aegean Sea. Experience the underwater world in safety and high standards of quality.
GODIVE visits the famous shipwreck of ¨Anna II¨, the inspiring reefs in KaloLivadi, Agia Anna and Lia Bay, the cave systems in Tragonisi and other diving sites around the island. There is an extensive range of PADI diving courses from Discover Scuba Diving (Beginners) to Dive Master (Certified).
Go Dive Mykonos diving resort situated in Lia beach at the south-east part of Mykonos; offering transportation services (upon availability) to the diving center, boat transfer to the diving site, full equipment rental, free underwater photos, comprehensive insurance and a guide.
info@godivemykonos.com
+30 6946 957 732, +30 6942616102
http://www.dive.gr/
Mykonos Diving Center

Mykonos Diving Center was established in 1978 in Psarou, Mykonos. Since 2007 the center has been operating from Paradise Beach. Diving excursions are offered to certified divers, and training for all levels from beginners to experienced divers. People can get to know the enchantments of the sea safely and easily by doing their first dives with Mykonos Diving Center. Dedication to high safety standards, clean and comfortable facilities, and friendly, experienced staff are the factors, in combination with the cosmopolitan atmosphere and beauty of Mykonos, that have established Mykonos Diving Center as one of the top diving centers in Greece. Diving is a serious occupation, but also a way of life. Each diver's individual needs are considered to make everyone's dive experience special.
Complete sets of equipment, which is carefully and regularly maintained to strict safety regulations, along with all-weather diving vessels that meet the strictest international safety specifications are intrinsic to Mykonos Diving Center. As well as standard SCUBA equipment, the center offers NITROX and underwater photography/video. The crystal waters of Mykonos are full of interesting sites to explore, including two shipwrecks and a rich variety of marine life. Visibility is fantastic in all the dive sites; dive locations are chosen on a daily basis depending weather conditions and diver experience. The center is located on Paradise Beach just 20 meters from the sea, and 10 minutes from Mykonos Town.
+30 22890 24 808, +30 22890 26539
http://www.kitemykonos.com/
KITEBOARDING MYKONOS-GREECE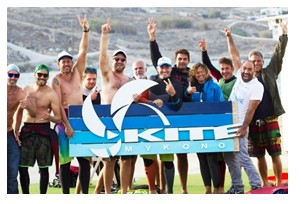 GO WHERE THE WIND BLOWS!MYKONOS, THE ISLAND OF THE WINDS!
With a great team of experienced IKO certified instructors, safety procedures and top quality equipment, students receive the best possible learning experience.With constant wind flat shallow waters and sandy beach Korfos bay is a paradise for both beginners & advanced riders.
BEGINNERS
Courses for beginners are available in Greek, English, French, Italian, Spanish, Portuguese, Polish, German, & Dutch. Once the course is completed students can attain IKO certification which has worldwide recognition
INDEPENDENT RIDERS
The list of services for all independent riders include gear rental, equipment storage, equipment sales, beach assistance, rescue boat, shower, kite repairs & advanced lessons for tricks or surf riding.
TIPS
Wind blows between 20 to 35 knots, so bring small kites, most used sizes are 7m and 9m. Water temperature is medium so a wet suit can provide more comfort and sun protection if you are planning to ride for long.
info@kitemykonos.com
+30 6943 429 468, +30 6937 238 080, +30 22890 78 614
http://www.mykonoswatersports.gr/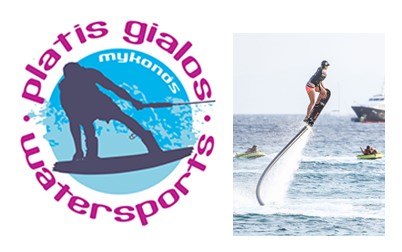 PlatisGialos Water Sports is a fun, entertaining water sports club in Mykonos. Located in the center of PlatisGialos beach, in front of Mykonos Palace Hotel and right next to the lifeguard tower where friendly, qualified, staff provide safe, exciting activities and lessons for all ages and levels in a wide range of water sports. Beginners and experts will enjoy waterskiing, wakeboarding and barefoot skiing with our high qualityequipment and speed boats. Experienced captains can take you on an action-packed tube ride, sofa ride or banana boat ride, safe for all the family, ranging from extreme to easy rides. Jet skis are available for rental within the bay, no experience is required, we will show you how! Beach transfers by speed boat and boat trips are running daily.
+30 6977 279 584
http://www.mykonoswatersports.com/
Kalafatis Water Sports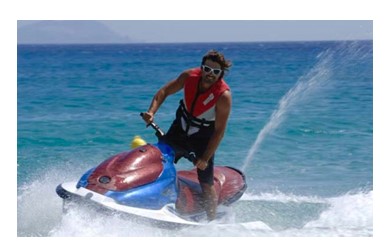 Kalafatis Water Sports is a fun, entertaining water sports Center on Mykonos. Located on Kalafatis beach, in front of Aphrodite Beach Hotel and right next to the lifeguard tower where friendly, qualified, staff provide safe, exciting activities and lessons for all ages and levels in a wide range of water sports.
Beginners and experts will enjoy waterskiing, wakeboarding and barefoot skiing with our high quality equipment and speed boats. Our experienced boat drivers can take you on an action-packed tube ride, sofa ride or banana boat ride, safe for all the family, ranging from extreme to easy rides. Jet skis are available for rental within the bay from the morning till the sunset. Boat trips are running daily.
info@mykonoswatersports.com
+ 30 6945261242
http://www.watersportsmykonos.com/
Elia Water Sports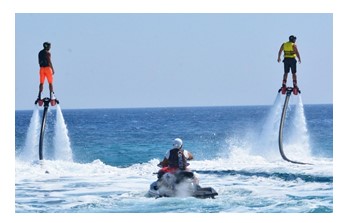 Elia Water Sports has flyboarding, jet skis, water skiing, wakeboarding, parasailing as well as tubes.
Elia uses 3 Ski-Nautique boats 2 Super Air-Nautique 1 Air-Nautique 2 outboard Ski boats 1 Parachute boat 10-four stroke Yamaha Jet skis 3 Flying boards machines as well as all ski-wakeboard equipment are Connely and Hyper-lite.
Boat tours to all Mykonos beaches, the ancient island of Delos and to Tragonisi Island, a very beautiful small island close to Mykonos famous for its turquoise water and caves. You can rent a boat or Yacht by the hour of for an entire day.
info@eliawatersports.com
+30 22890 72 002
http://www.pezi-huber.com/windsurf-center-mykonos-english/
Windsurfing Mykonos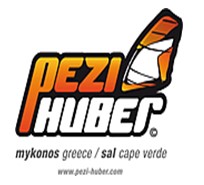 Let Mykonos be your summertime destination and let us welcome you to Kalafatis to go for a ride.
Pezi Huber's Windsurfing Center offers you an amazing array of possibilities within the Mediterranean of dazzling turquoise and azure. In the school area, protected from the wind by the hills, beginners can get a first windsurf experience and push their level within thewell known schooling system. Intermediates and experts can share their skills, or just go for a ride in flat to choppy waters, or even perform some airtricks in the small waves before the Fishermen's Village.
Kalaftis Bay offers you the ideal conditions for relaxed freerides and cool freestyle sessions in its never crowded vastness. For the waveriders amongst you we rent our equipment for the islands best wavespot, Ftelia, which awaits you with a huge waves from the north wind. In the shop you will find accessories and surfstuff, as well as clothing from the label "Windsurfing Mykonos" and "Surfer Crossing" fashion.
office@pezi-huber.com
+30 22890 72 345, +30 6944 139656
+49-176 22239262 (wintertime)
http://www.fteliabay.gr/water-sports-in-mykonos/
Water Sports In Ftelia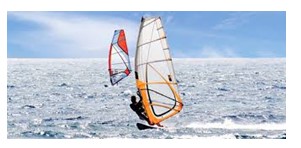 Mykonos prides in a great number of beaches, small, large, sandy, rocky, popular or private; most of the popular beaches are very well organized, with modern amenities and plenty of fun water sport facilities of every kind. The northern winds that often blow on the island's coasts make its beaches ideal for extreme sports, such as kite surfing, wake surfing,and wake skating. Mykonos' best beaches for water sports in Mykonos are KaloLivadi, Paradise beach, Agia Anna, Agrari, Elia, Platys Gialos and Ftelia.
You can try your competence in various water and beach sports such as beach volley, wind surfing, water skiing and wake boarding, if you are feeling adventurous. There are more laid-back options like canoeing, snorkeling and scuba diving, parasailing or boat trips, and then there are the ultimate fun, the most exhilarating and thrilling water activities like the tube rings, the banana-boats and Jetskis! Water sports are the most popular summer activities, as they can be enjoyed by everyone, regardless of their previous experience. Experienced, certified instructors are there to guide you through the basics and instruct you as to best experience the sport you chose to try!
The beach of Ftelia is known as a surfer's paradise. This beautiful beach is ideally situated so that when the winds blow from the north, its surf is perfect for kite surfing, wind surfing, wake surfing and wake skating, and naturally, it attracts extreme sport enthusiasts from around the world, as well as people who simply enjoy watching the exciting spectacle of hundreds of kites and sails swooshing around one of the most beautiful beaches of Mykonos, the beach of Ftelia. You can easily admire this magnificent scenery
info@fteliabay.gr
+30 22890 71648
Comments
comments